"Authenticity" in ( feminist) pornography" 
Authentic performance is often demanded of alternative porn and mainstream pornography is rejected as inauthentic or unreal. But what does authentic mean and how is it performed in feminist films? Can highly commercial and professional porn films be authentic? After an input by Prof. Clarissa Smith, our filmmakers will discuss their work and working methods.
A cooperation of the Institut für Kulturwissenschaft, Brigitta Kuster, junior professor for cultural film sciences with a focus on Gender, Humboldt-University of Berlin with PorYes – Feminist Porn Award Academy.
The lecture is in Englisch with german translation. Introduction and Moderation: Dr. Laura Méritt
Date: 18th of October 2021 / Time: 7 pm / Venue: Senatsraum, Humboldt University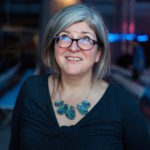 Prof. Clarissa Smith, Northumbria University, researches on sexual media and representations. She is co-founder and co-editor of the Routledge journal Porn Studies and a member of the editorial boards of the Journal of Gender Studies, Sexualities, Cine-Excess and Participations. Her interests include the representation of porn stars, the meaning of masochism in sexual stories, the regulation and censorship of pornography, the emergence and use of objectification, and more.
Review 2019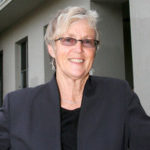 Linda Williams a pioneer of academic studies regarding pornography and author of the cult book "Hard Core: Power, Pleasure and the Frenzy of the Visible" published in 1989. Williams main academic areas of interest are feminist theory, visual culture, film history, film genres and melodrama while highlighting gender, race and sexuality. photo by @pollyfannlaf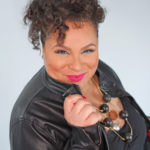 Mireille Miller-Young. Professor of Feminist Studies at University of California, Fellow at the Hutchins Center for African & African American Research at Harvard University, and a Visiting Fellow at the Institute for Cultural Inquiry Berlin. specialized in race, sexuality, and feminist politics. A Taste for Brown Sugar: Black Women in Pornography, 2014 is a very important contribution to Feminist Porn Studies. photo by@christina_corpse