Awardees of the year 2017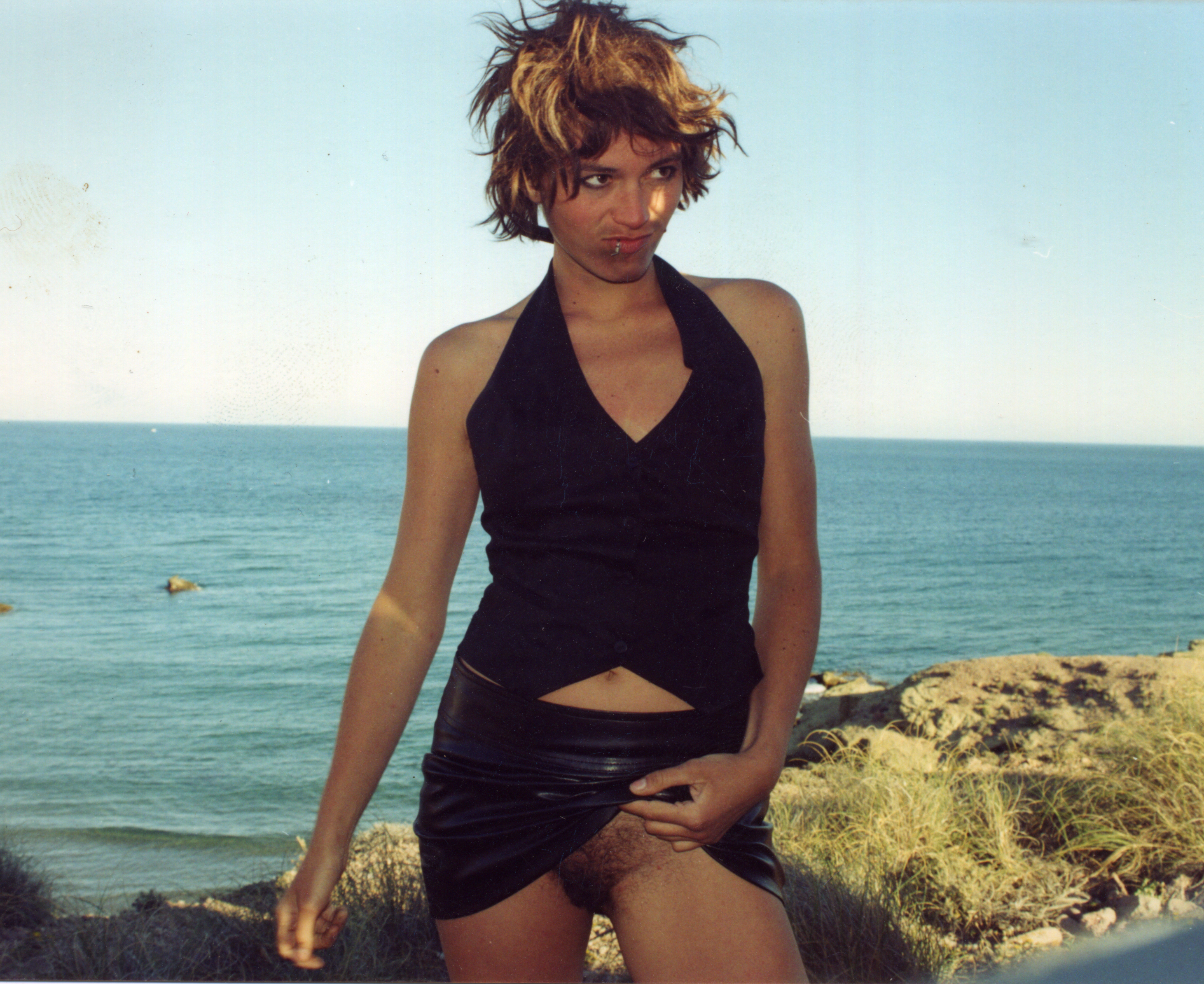 María Llopis (E) As a queer artist and activist, Maria deals with practices around pro-sex feminism or transfeminism.
For her intimacy is a powerful force of creation and a necessary political weapon for questioning the society. Together with Águeda Bañón she invented Girlswholikeporn in 2002 to explore alternatives. Her actual focus deals with sexual motherhood, orgasmic childbirth and the performativity of gender.
mariallopis.com / /girlswholikeporno.com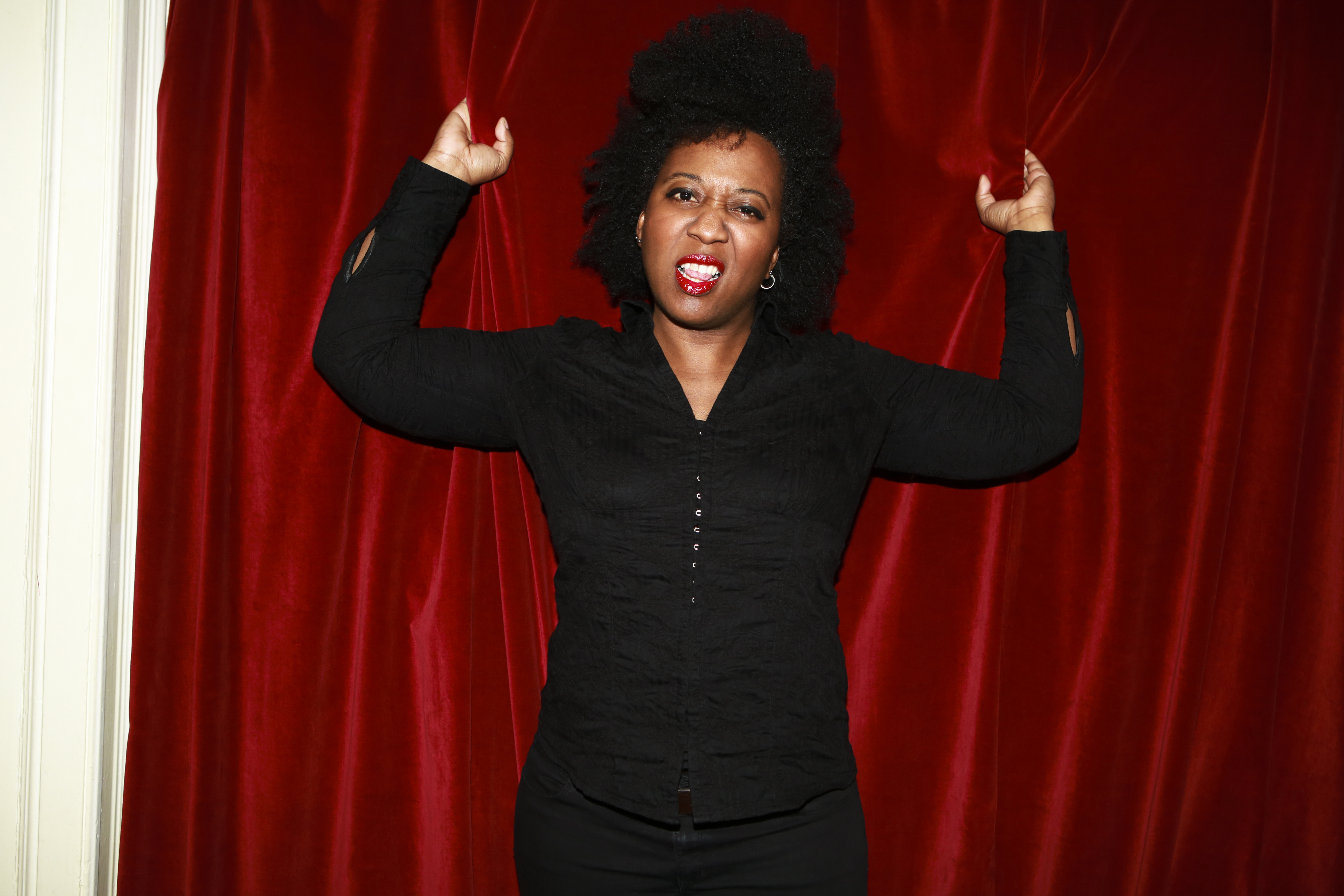 Sky Deep (USA/Berlin) Music producer, DJ and activist will be honoured for her first film "Enactone", which connects to her music career and activism with it's sound design and political story.
As a community and arts activist she created the "Reclaim the Beats" Festival for the visibility of queer and people of color. She is also active at the female:pressure collective for female artists.
Dorrie Lane (USA)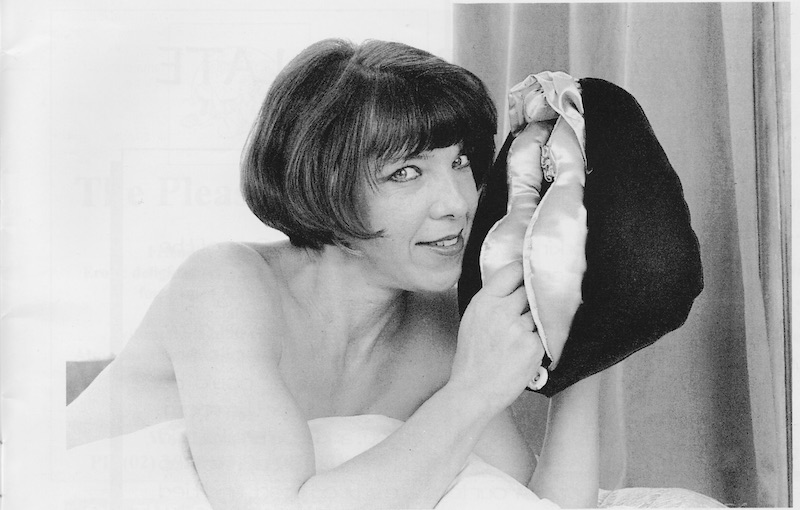 Pioneer and sex educator Dorrie Lane invented the worldwide famous wonderfull vulvas to explain female anatomy to her daughter. In the early 90ies she produced with her label "House O´Chicks" films about the female ejaculation and showed women of different age and famous sexstars discussing and performing selflove.
Ms Naughty (AUS) She created women's erotica online since 2000, one of the oldest erotic sites for women is "ForTheGirls". Ms Naughty has directed over 60 erotic short films and a feature film and also written extensively about porn and feminism. She is very aware of the sex-positive depiction of masculinities and open for the influence of genderqueer.
BrightDesire.com / ForTheGirls.com/ MsNaughty.com.
Chanelle Gallant (CA)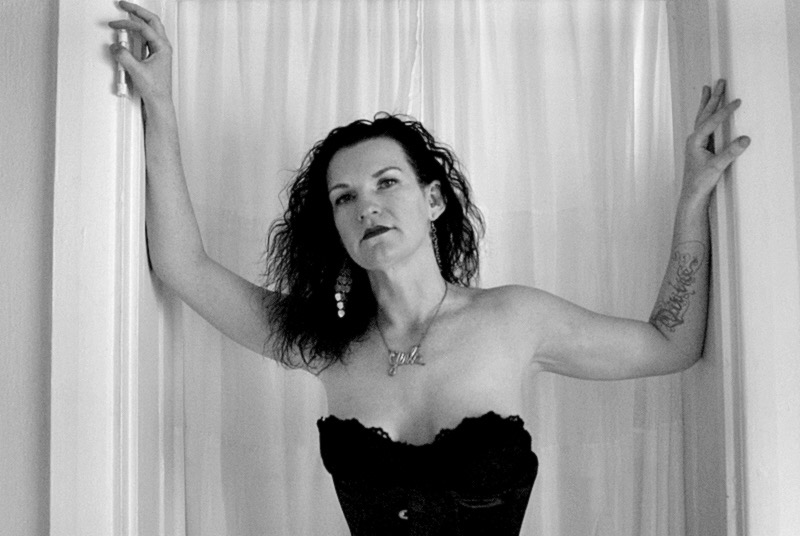 The activist-writer is focussed on sex and justice and is a long-time sex work organizer and a queer femme powerhouse. In 2006, she came up with the idea for the Feminist Porn Awards. She is working on a book on exploration of sexual labour.
Bishop Black (GB/Berlin)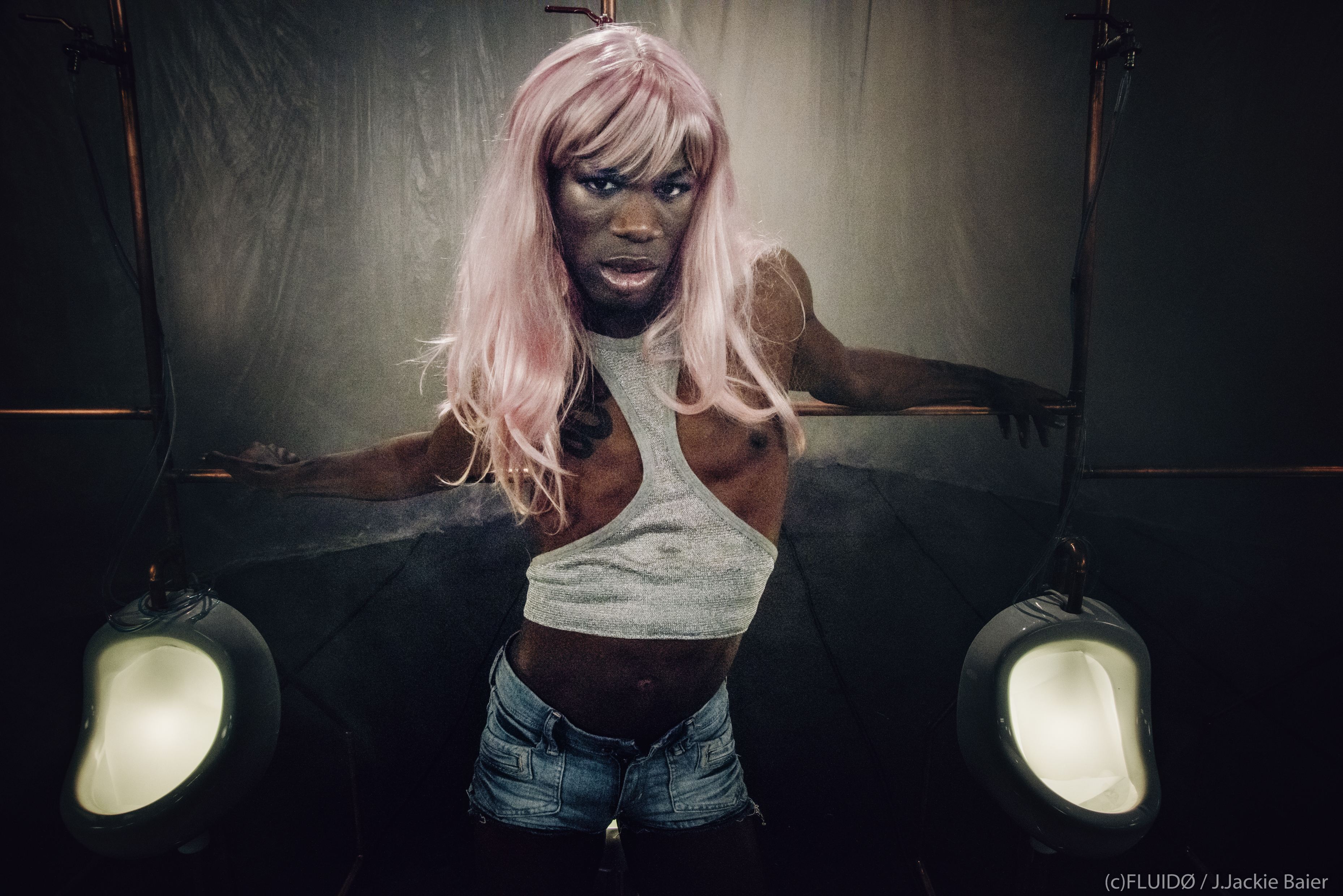 Artist and performer. Being a person a colour with in the porn industry has been one of the driving points to working within the ethical porn movement, as well as exploring the ideas of gender and sexuality as fluid constructs.
Awardees of the year 2015
Buck Angel (USA) The man with the pussy is an absolute pioneer not only for the trans-community: as the first ever transporn actor who gained significant recognition, he knows the conservative sex industry and understands how difficult it is to land alternative roles outside the fetish- and freak categories. As a result, he campaigns for the trans-community and their sexuality, and fights for pussy power. His movies "Sexing the transmen" are completely supportive documentary porn movies in which he pleads for sexuell diversity and self-determination.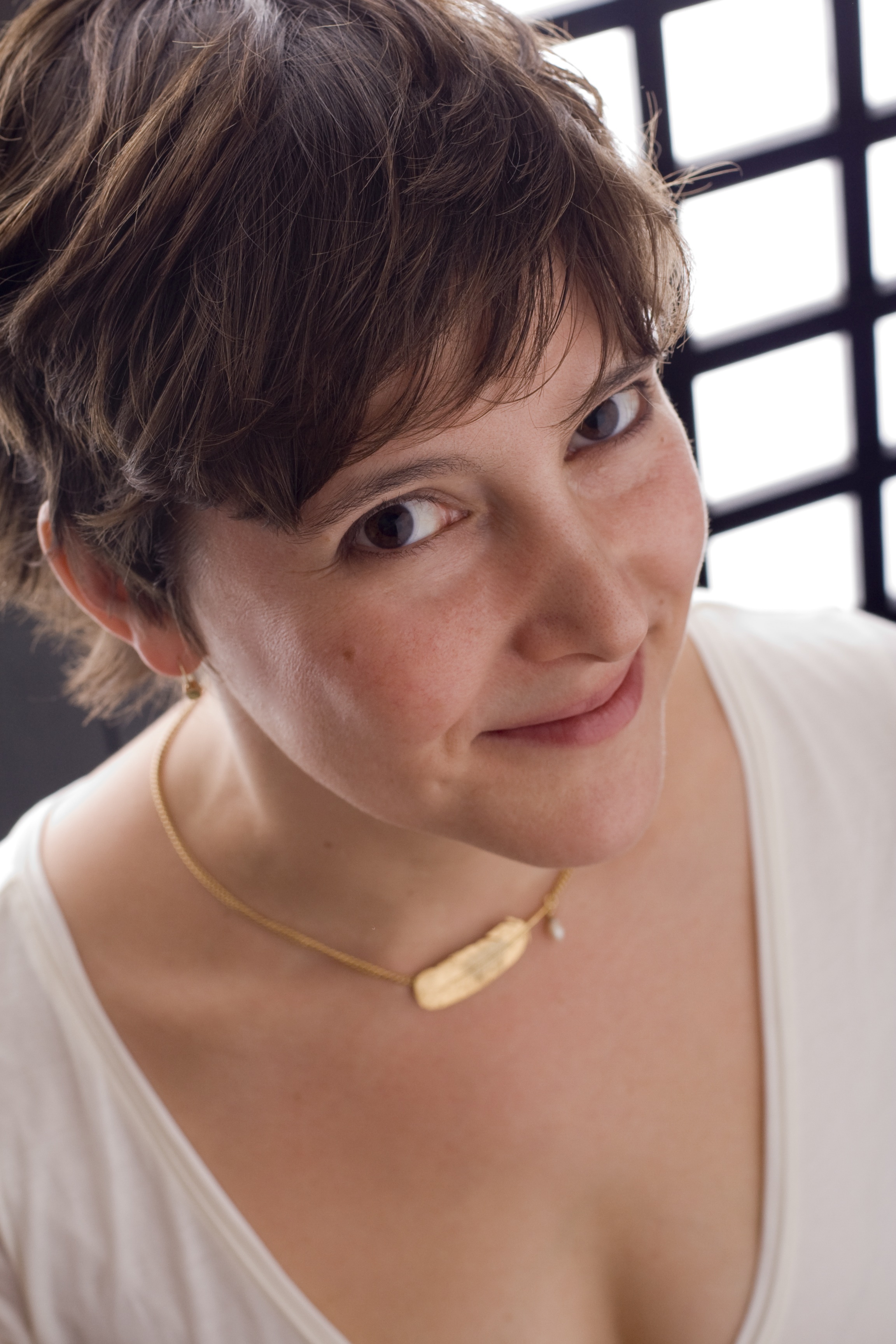 Jennifer Lyon Bell (NL) Her specialty is slow-sex as well as a realistic and pleasurable representation of sexuality with a focus on female pleasure. She captures the changes of the skin during sexual stimulation with her camera and so shares unusual and extraordinary perspectives that are demonstrated by teachers and (female) sexologists alike. Her highly intelligent porn movies support sexual communication while also toying with the roles of the actors and the audiences.
www.blueartichokefilms.com
Jiz Lee (USA)
Jiz Lee is a queer porn star whose personality simply defies all gender boundaries. They distinguished themself as a porn star in "The Crash Pad" by Shine Louise Houston as well as in several other sex-positive and alternative erotic movies. In the meantime, they also revolutionized more straight porn movies through their presence. They work as the Marketing Director for Pink & White Productions, and is a professional porn performer.
Gala Vanting
As an erotic imaginist, movie producer, sex worker, BDSM enthusiast, and sex teacher, Gala Vanting is a full time pleasure activist. Her feminist concern is the democratization of sexiness, the sex positive access to education as well as the right to pleasure for everyone, regardless of her/his background. Using slow porn and sensate films, she offers sophisticated choices with an intellectual stimulation.
Awardees of the year 2013
Monika Treut is at the very forefront of the German sex-positive pioneers. With movies such as "Virgin machine" or "Female Misbehavior", Treut moved the filmic focus towards female sexuality. She wrote her doctor thesis about the image of women in Sades and Sacher-Masoch novels and made a touching movie out of it, "Seduction: the cruel woman". "Gendernauts" makes her part of the avant-garde in another genre, as she was already thinking about trans* people back in 1999 and managed to make the plurality of sexual identities accessible to the german viewership. http://www.hyenafilms.com
Joseph Kramer is the expert when it comes to holistic male sexuality. He has been making and producing movies for over 10 years. He also developed a taoist erotic massage and originated the "Body Electric School" and the "Orgasmic Yoga Institut". His main interest is the connection between sexuality and spirituality. The massages "Fire on the mountain" and "Fire in the Valley" that he developed with Annie Sprinkle stated both of them as sexperts. He teaches somatic sexuality at the Institute for the Advanced Study of Human Sexuality in San Francisco.
www.erospirit.com
The German Swiss artist Cleo Uebelmann created a myth called "Mano Destra" when she was only 22 years of age. This tough, black and white movie was first screened 1985 at the first SM Conference for Women "Secret Minds" in Cologne and initiated a debate about SM. The movie displays a bondage session of dominatrix and her playmate, which demands absolute attention and awareness for both of them. The music, played by the female new wave band Vinyl is as cultic as the movie is a historical document of the SM movement.
The Taiwanese American French pioneer in multimedia Shu Lea Cheang realized with "I.K.U." (2000) the first radically funny sci-fi porn or cyber punk porn. It was also the first pornographic movie that was shown at the Sundance Festival. Her multifaceted work revolves around fluid transitions in sex and sexuality, media and reality. She questions oppositions and shows the political within the private and digs into power structures and dependencies. And the best part: the public is always invited to participate in that process! http://i-k-u.com/
Lola Clavo is a London-based Spanish representative of the sex-positive feminism, who is nominated for her creative implementation of lesbian sexuality. In her work she is exploring sexuality, post-pornography and queer theory. Clavo is the cofounder of an art collective Exotica Loom. www.lolaclavo.com
Awardees of the year 2011
Cathérine Breillat: French author, filmmaker and actress; international pioneer in the depiction of female sexuality. She has acted in "The Last Tango of Paris", participated in the film script of "Bilitis" to considerable degree and also gained her vocational reputation as an author and director of socio-critical erotic themes such as "Romance", "A ma soeur" or "Sex is comedy" , "Pornokratie". More often than not, she turns her self-authored novels into films, always centering on sexuality as a means of finding one's own identity.
Rusty Cave: London-based filmmaker who had been the first European to present "100 per cent lesbian Eroticism," and she took this with the usual English sense of humour. Her sex comedies show lustfully invulved women in witty scenarios – as in "Knock Knock" and "Madam & Eve"
Dirty Diaries: Swedish Mia Engberg has called for "Feminist Short Porns", accompanied by a manifesto, she has collected a bundle of all genders and sexualites that is both colourful and convincing. A special feature is: Dirty Diaries had been supported by the Swedish government! For more infos see: www.dirtydiaries.se
French filmmaker Emilie Jouvet has celebrated her debut in the sex-positive film scene with "One Night Stand" whilst "Too much Pussy" is a documentation of a European X-road-show of female sex-activists. 

www.emiliejouvet.com
With special thanks for giving sex-positive support:
Amanda Palmer & The Young Punx w/ Peaches
With her clip of music "Map of Tasmania", taken from the album "Amanda Palmer goes down under", she lends her support to young women who are finding their own styles (including that for intimate haircuts) and also encourages them to go against the normative standardisation.
Awardees of the Year 2009
Europe's first feminist porn film award was given to these pioneers of lust who largely influenced the sex-positive porn scene in Europe:
One of the first feminist porn producers, U.S. American Candida Royalle, can refer back to a rich life´s work – one that includes more than 30 films by now. She has remained active in the field of independent production to this very day, distinguishing herself with humorous and intelligent porns that show much more than mere emotions, but also high-class dialogues. She is one of the few filmmakers who are in support of Safer Sex, and she also depicts it in her films.
Porn queen and performance artist Annie Sprinkle has earned respect for a multi-facettet life's work and she has gained her unforgettable reputation with loving films on sex-education as well as natural self-presentations.
Maria Beatty is a renowned U.S-American from Paris whose numourous films have been shown in the Museum of Modern Art. Her highly aesthetic films stand out for their precise details in the re-enactment of lust; as such, they constituted a brand-new category of their very own, namely: "Film Noir Erotique".
Shine Louise Houston © Polly Fannlaf
The indie-porn filmmaker Shine Louise Houston has conquered the feminist queer scene and enthused Europe with explicit and suspense-packed sex scenes, competent and stimulating performers, gender trouble and, at present, with a sex film feature.
German newcomer Petra Joy is a filmmaker who lives in London. She implements women's fantasies as well as women's lustfulness in artistic terms and thus, she has already conquered the commercial market in Europe.
The surprise award was given to the group "S.A.F.E." who have brought the topic of Safer Sex and lesbians to the film screen and have also placed their focus on handicapped sexuality. They have been the first to do so within Germany.